«Rockstar», el anunciado y esperado álbum de rock'n'roll de la estrella de la música country Dolly Parton, finalmente ha llegado.
Inspirado en su ingreso al Salón de la Fama del Rock and Roll en 2022, «Rockstar» es el lanzamiento número 49 de Parton y presenta una variedad de canciones originales y versiones de temas de rock clásico, así como un montón de apariciones especiales de artistas como Paul McCartney, Elton John, Stevie Nicks, Ringo Starr, Miley Cyrus, Chris Stapleton, Debbie Harry, Nikki Sixx y muchos más.
Hablando con Hayley Williams de Paramore para el portal Consequence, Parton explicó que cuando se enteró de que había sido votada para el Rock Hall, «no sintió que se lo hubiera ganado». Para compensar eso, se metió en el estudio y grabó un álbum de rock, sin escatimar esfuerzos. «Eso era importante para mí: no hacer un disco a medias en el que una chica de country canta algo de rock», dijo Parton.
Ahora, la versión rockera de Parton ha llegado en todo su esplendor. Completando la enorme lista de canciones, además de los artistas antes mencionados, se encuentran leyendas como Sting, Steve Perry, Ann Wilson, Howard Leese, John Fogerty, Kid Rock, Steven Tyler, Warren Haynes, Waddy Wachtel, Peter Framptom, Joan Jett & The Blackhearts. P!nk, Brandi Carlile, Kevin Cronin, Melissa Etheridge, Lizzo, Sasha Flute, Rob Halford, John 5, Simon Le Bon, Linda Perry, Emmylou Harris, Sheryl Crow, Pat Benatar, Neil Giraldo, Ronnie McDowell, The Jordanaires, Mick Fleetwood, Ronnie Van Zant, Gary Rossington, Artimus Pyle y Richie Sambora.
Antes del lanzamiento del álbum, Parton compartió varios singles, incluido el original «World on Fire», y varias versiones, como «Magic Man» -con Ann Wilson-, «We Are the Champions», «Let It Be» -con Paul McCartney, Ringo Starr, Peter Framptom y Mick Fleetwood-, «What's Up?» con Linda Perry y «Wrecking Ball» con su ahijada, Miley Cyrus.
Además de estar disponible en todas las plataformas digitales, «Rockstar» también puede adquirirse en formatos físicos, incluidas varias opciones de vinilo y CD.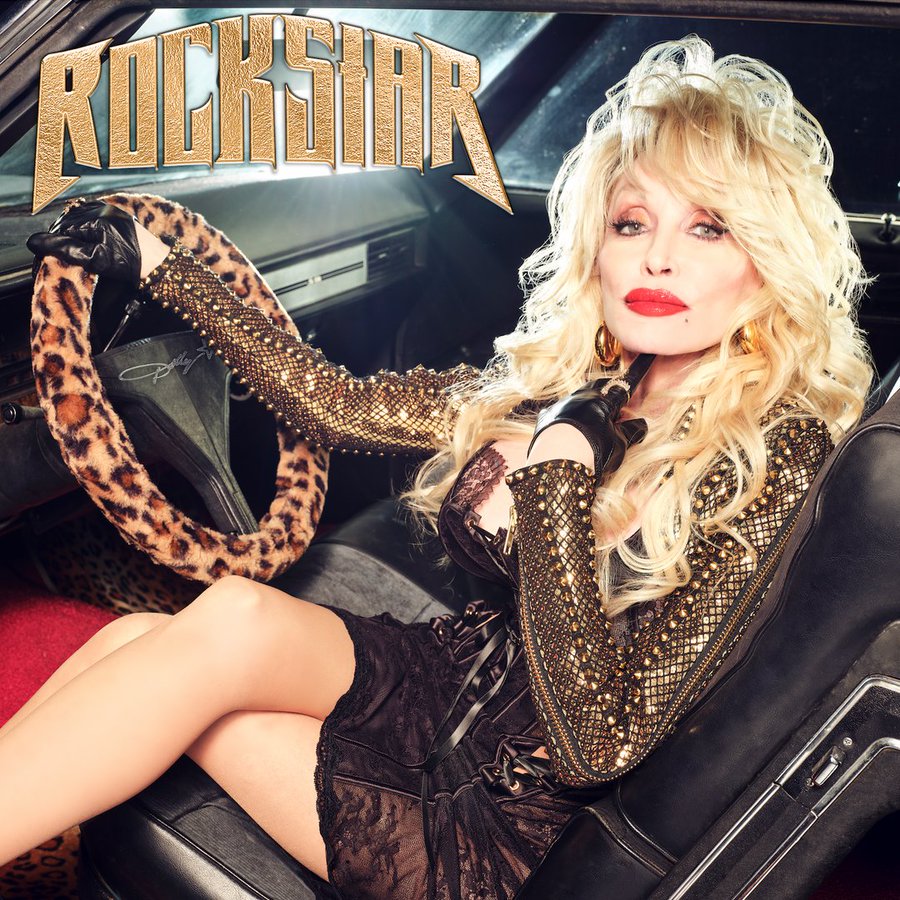 Estas son las canciones de «Rockstar»
«Rockstar» (special guest Richie Sambora)
«World on Fire»
«Every Breath You Take» (feat. Sting)
«Open Arms» (feat. Steve Perry)
«Magic Man» (feat. Ann Wilson with special guest Howard Leese)
«Long As I Can See The Light» (feat. John Fogerty)
«Either Or» (feat. Kid Rock)
«I Want You Back» (feat. Steven Tyler with special guest Warren Haynes)
«What Has Rock And Roll Ever Done For You» (feat. Stevie Nicks with special guest Waddy Wachtel)
«Purple Rain»
«Baby, I Love Your Way» (feat. Peter Frampton)
«I Hate Myself For Loving You» (feat. Joan Jett & The Blackhearts)
«Night Moves» (feat. Chris Stapleton)
«Wrecking Ball» (feat. Miley Cyrus)
«(I Can't Get No) Satisfaction» (feat. P!nk & Brandi Carlile)
«Keep On Loving You» (feat. Kevin Cronin)
«Heart Of Glass» (feat. Debbie Harry)
«Don't Let The Sun Go Down On Me» (feat. Elton John)
«Tried To Rock And Roll Me» (feat. Melissa Etheridge)
«Stairway To Heaven» (feat. Lizzo & Sasha Flute)
«We Are The Champions»
«Bygones» (feat. Rob Halford with special guests Nikki Sixx & John 5)
«My Blue Tears» (feat. Simon Le Bon)
«What's Up?» (feat. Linda Perry)
«You're No Good» (feat. Emmylou Harris & Sheryl Crow)
«Heartbreaker» (feat. Pat Benatar & Neil Giraldo)
«Bittersweet» (feat. Michael McDonald)
«I Dreamed About Elvis» (feat. Ronnie McDowell with special guest The Jordanaires)
«Let It Be» (feat. Paul McCartney & Ringo Starr with special guests Peter Frampton & Mick Fleetwood)
«Free Bird» (feat. Ronnie Van Zant with special guests Gary Rossington, Artimus Pyle and The Artimus Pyle Band)